Check out recent work from our lab team here!
Newly minted PhD, Dr. Charlotte Glennie and Dr. Brinkley discuss food justice with the Italian-based Will Media in partnership with FoodUnfolded, EIT food, and the European Union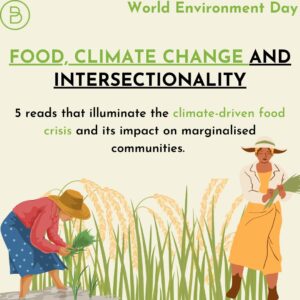 Research with Dr. Subhashni Raj as lead author highlighted for #WorldEnvironmentDay (2022) by the Belongg Research Collective's United Nations Sustainable Development Goals initiative focused on the climate-driven #foodcrisis in India and abroad, as well as adaptation strategies that prioritize the #climateresilience of #marginalised groups
PhD candidate Alana Stein published research in Social Currents: Barriers to Access: The Unencumbered Client in Private Food Assistance.
Dr. Subhashni Raj wins best Oral Presentation at UC Davis Postdoctoral Scholars Conference (2022)
Project Scientist, Jordana Fuchs-Chesney interviewed by Capital Public Radio about community food systems planning (2021)
PhD candidate Alana Stein and Dr. Brinkley interviewed by CapRadio about food security in Sacramento (October 2021)
Undergraduate researcher Alex Huynh progressed from Western Region Youth Poet Laureate to becoming America's National Youth Poet Laureate in 2021. Below is her address to open a recent lab meeting and a recent interview with NPR.
Dr. Subhashni Raj, postdoctoral scholar, interviewed by PolyByDesign, a Bay area-based nonprofit whose mission is to promote positive Pacific Islander (PI) role models, health, wellness, and advocacy. ELFS labmate, Lia Poasa, a Community Development Geography Graduate student at UCDavis is a grant and program manager at PolybyDesign (2021).
Community Development Graduate Student, Grace Perry interview about the Food and Economic Development (FED) Plan for the City of Davis, a Mayoral Initiative co-led with Dr. Brinkley (February, 2019).