Globally, street food vending is a low-cost method of distributing food. Our research documents the promise of and barriers to street food vending with an emphasis on public health impacts.
Dr. Brinkley has also engaged locally and statewide in efforts to legalize the practice of street food vending by providing supportive data, studies, and public commentary.
Our research has helped influence the passage of SB 946 (2018) in California to legalize street food vending state-wide.  Community organizing in the City of Davis helped to create the Davis Food and Economic Development plan.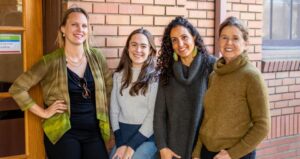 "Repackaging Food Ideas: Davis sets ambitious goals for the future of its food system" Comstock's, 2020
We are honored to work in community with the Los Angeles Street Food Vending Campaign, Inclusive Action, and the Institute for Justice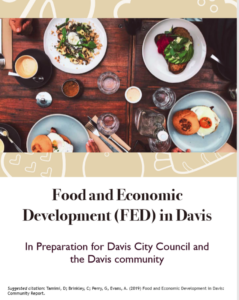 Select Publications
Francis, K. and Brinkley, C. (2020) Street Food Vending as a Public Health Intervention. California Journal of Health Promotion. https://doi.org/10.32398/cjhp.v18i1.2450
Brinkley, C., Raj, S., & Horst, M. (2017). Culturing Food Deserts: Recognizing the Power of Community-Based Solutions. Built Environment, 43(3), 328-342.  https://doi.org/10.2148/benv.43.3.328
Horst, M; Raj, S.; Brinkley, C. (2016) "Getting Outside the Supermarket Box: Alternatives to "Food Deserts"" Progressive Planning (207).
Brinkley, C, Chrisinger, B, and Hillier, A. (2013). Tradition of Healthy Food Access in Low-income Neighborhoods: Price and Variety of Produce Vending Compared to Conventional Retail, Journal of Agriculture Food Systems and Community Development. 41(11): 155-169. https://doi.org/10.5304/jafscd.2013.041.011