Join the Lab!
Programmer
The ELFS lab is looking for undergraduate or GSR to work as a full-stack developer who can work on both the server and the front end to help us build additional functionality into our General Plan Tool (https://github.com/Hack-for-California/General-Plan-Map-Python). This database allows users to search across all of Cailfornia's city and county land-use plans and identify policies and programs. For example, the California Environmental Justice Alliance has used this tool to identify which cities and counties are innovating environmental justice policies to address climate change and social equity. The current solution is built in python, and applicants should have experience in deploying and maintaining python code on a Linux server. Experience with geojson, and elastic search is a bonus, but not a requirement. Proven ability to work independently on web projects is a big plus. Applicant should have experience learning and working with a variety of python libraries; experience collaborating on code in GitHub; ability to troubleshoot issues in the code, such as SMTP authentication errors, timeouts, and memory issues; and excellent code documentation skills. Experience designing web applications in Flask is preferred, but not required.
Successful applicants will be able to describe how they might accomplish the following tasks:
On the landing page of the website, display a map of cities and counties, each with an indicator of the last time a plan in the portal was updated- and if it is available in our search engine.
This will help users understand what we have available and which jurisdictions have plans that are out of date.
Design an upload portal for new general plans, that can be used to expand the database to other states (with visualization for search term hits)
Design a solution for expanding the database internationally.
Position effective immediately through the summer with potential to extend into the fall. 
Food Pathways Researcher
We are currently recruiting for the food pathways project which seeks to map direct marketing networks for every county in California in order to understand how rural and urban food systems are interwoven (see our community food guides and publications for examples of the work produced from this project). Other opportunities are also available in urban planning. The successful candidate will conduct a policy comparison across California city and county plans with a focus on housing and homelessness. Database management, Natural Language Processing or Geographical Information Systems (GIS) skills are welcomed.  Read more about our beta version of the California General Plan Mapping Tool and resulting and publications). Conducting research is an excellent opportunity to test how much you like the process, build your resume, and influence policy. About 90% of UCD graduating seniors have conducted research with faculty, helping build the UC Davis R1 reputation as the top agricultural research institution in the country. Several undergraduates working with the ELFS lab have published their research from work in the lab and become scholarly authors, an achievement that helps signal expertise to future employers and graduate programs. Another benefit of working with faculty is that they get to know you better and can write better recommendation letters as you go on to jobs, graduate school and internships. We especially encourage first generation and under-represented scholars to join our lab. Our research consistently benefits from more diversity among the researchers working together to conduct studies- especially where findings relate to health disparities and underserved communities.
You can work as a volunteer, for academic credit (CRD), for internship credit (CRD), or as a paid intern.
Most work can be done off-site, using your computer
You are welcome to work on-site; the lab (Hart 2328) is there for you! You can get a key from the business office (Hart Hall, first floor, $10 deposit).
These are the kinds of tasks you might work on:
Creating and managing databases
Organizing data from secondary sources such as the U.S. Census
Interview and survey administration and data entry
Map-making
Requirements
Read the preliminary background material provided by Dr. B and your project lead before you start so that you are familiar with the methods, theory and current understandings in the field and how your research helps further science
Attend lab group meetings (usually Tuesday mornings). Scan the lab manual for more information about lab meetings and trainings
Commit to working at least 6 hours per week over at least two quarters
Meet once weekly with Dr. B  (or your project lead if they are your main point of contact)
Send weekly email update of your progress
Lab Meetings
You may receive 1 research unit (pass/fail) for participating in lab meetings (for CD/CRD/GEO299). The CRN changes every quarter. The purpose of weekly lab meetings is to:
Practice presentations
Stay up-to-date on scientific progress through journal club
Workshop manuscripts
Build camaraderie and share good eats!
Take part in yearly trainings to boost your productivity and morale
  Forthcoming 2022 Special Issue in Planning Theory on the Impact of Hardin's 'Tragedy of the Commons' on planning theory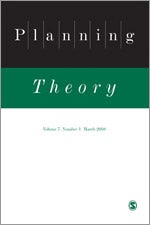 This special issue builds from a joint ACSP/AESOP panel session in 2018 titled "After Hardin." The goal of this special issue is to conduct a scholarly autopsy on the role that Hardin's Tragedy has wrought on planning theory. Such a close examination is urgent as planning seeks to reinvent itself in solving ever-escalating humanitarian crises, as highlighted by keynote speakers at these ACSP and AESOP conferences.   It has been 50 years since Garrett Hardin's 1968 article 'Tragedy of the Commons'. Citation analysis shows that Hardin's 'Tragedy' is continuing to be cited in ecology, economics, biology, and other physical science disciplines (Costanza, 2004; Fidelis, 2018). His premise forms the foundation of theoretical and practical planning dialogs. Namely, there are too many people who want to make use of common resources. Without drastic action, they will run roughshod over the resource to its and their own demise. Many proponents of zero or slow growth planning policies call on Hardin's work. Indeed, broad-reaching policies used 'The Tragedy' as the basis for arguing for privatization. Hardin noted, "the tragedy of the commons … is averted by private property, or something formally like it" (Hardin, 1968, p. 1245). This special issue seeks to define Hardin's legacy in planning theory. Are his ideas and recommendations still salient, or should they be excised from planning theory? Indeed, 'The Tragedy of the Commons' is widely refuted, most notably by Nobel-prize-winning Elinor Ostrom (Ostrom, 2015). Ostrom's eight design principles (1990, p 58-102) are upheld by hundreds of empirical case studies that illustrate long enduring common pool resource management. Her work suggests that there may not be a tragedy and that privatization is certainly not the answer for resource management. Understanding Hardin's legacy in planning is urgent as planners shape the management of natural, social, capital and physical resources in the face of climate change and urbanization. This special issue re-evaluates the role that Hardin has played in shaping planning theory. Empirical case-based articles are welcomed as long as they contribute to theory-building work in planning that translates the many understandings of the commons and their resource management to current and future planning paradigms.  Articles can reflect back on the influence of Hardin on planning theory, but may also build new theory in relation Hardin's influence.